Virtual healthcare for medical doctors, therapists, counselors, and everyone else in the medical field is a very sought after service right now due to the COVID-19 pandemic.
Since we are all practicing Social Distancing, it's very important for healthcare providers to have options to see their patients from afar. Many services are available for virtual meetings. You may already be using a service like this, such as Zoom, Google Meet, GoToMeeting, or something else. However, many of these services are built for general purpose use and are not tailored to healthcare providers.
A service called Doxy.me is one of these virtual meeting services, but this service is specifically built for healthcare providers that need to be able to provide telemedicine services and stay HIPAA compliant while doing so.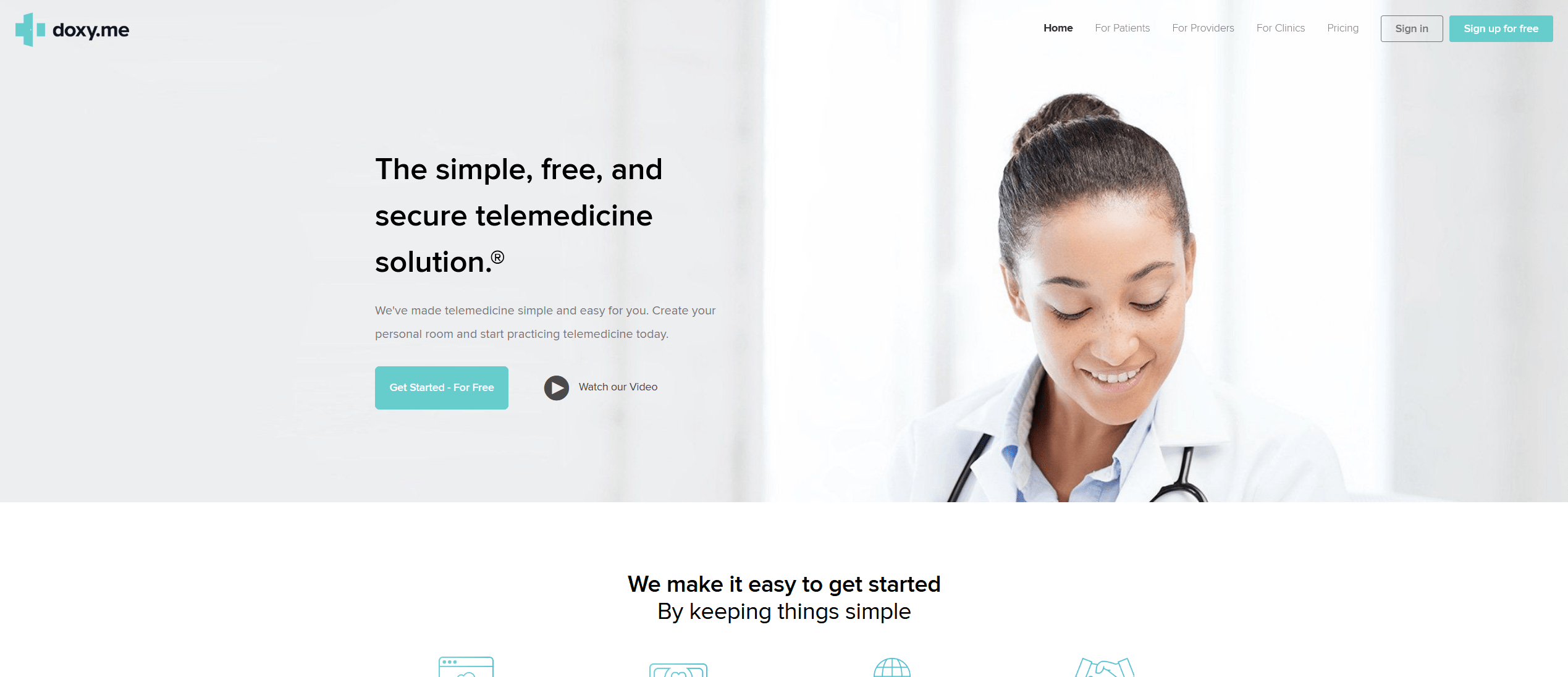 Doxy.me is a free forever service. Although they do have subscription plans for additional features, you can use the service completely free if the base features are enough for you.
The best feature about Doxy.me, in my opinion, is that unlike Zoom or other services where you have to generate a new meeting link for every virtual meeting or session, you can provide all patients with the same personalized link. When your patients click the link they will be placed in your waiting room and into your patient queue, where you can see all patients that are waiting for you to start a session with them.
Doxy.me will keep record of all of your meetings and sessions so that you keep track of date, time, and session duration for all of your patients.
Additionally, there is no software download required for your patients. This is pretty big since most virtual meeting services require both parties to download a piece of software in order to connect. Doxy.me connects you right in your web browser, so there is no need to download anything, which makes it a lot simpler for everyone.
Read about all the provider services that Doxy.me offers
There are a lot of virtual meeting solutions on the market today, and because of relaxed restrictions due to COVID-19 you can use a lot more of these services without being non-compliant in regards to HIPAA. That being said, when the time comes that we are no longer facing a global pandemic, you want to make sure you are using a service that provides the correct security and features for your practice.
Need help?
We are happy to work with you to help you get started seeing your patients virtually.
Contact us if you would like to learn more about how we can help you run your practice remotely.