About Us
Creating dynamic and interactive websites for small businesses
Your Tech Therapist is a website design studio
We create dynamic and interactive websites, with a focus on clean, modern, and user friendly interfaces.

Based in Omaha, Nebraska – Working Around The World
We are based in Omaha, Nebraska and are proud to serve our local community. With the help of technology, we also work remotely with businesses around the world.
Who We Are
Your Tech Therapist was founded by Michael Abraham as an IT service for both businesses and consumers on an appointment basis to support them with any technology struggles they may be facing. This quickly grew to supporting businesses with their online services and web presences. Over the years Your Tech Therapist began to expand to offer remote services, managed cloud services, branding and website design, and much more.
As Michael found that his true passion was design, Your Tech Therapist has since transitioned into a website and brand design studio.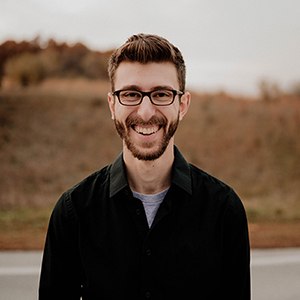 Michael Abraham
Founder • Technician • Designer • Developer
"When I was a teenager I found my passion in technology. That passion has grown and transformed throughout my life, but has always stayed with me. I've always had a place in my heart for art and helping others, and I wanted to create a lifestyle that would allow me to blend those loves together. So I started offering technical assistance and website design to the people around me, and Your Tech Therapist was born shortly after."
Want to learn more about what we do?