Empty offices are starting to be come the norm as businesses opt, or are forced, to work from home.
We are all, as a society, having to adjust to incredible change due to the COVID-19 pandemic. Since so many of us are now working from home, it is time to improve your website and social media so that your business maintains relevance and presence with your customers, both current and potential.
Everyone is using the internet right now
Due to so many people spending so much of their time at home, internet usage is increasing and will continue to increase due to the current world situation. This means that in order to reach your target audience, you need to utilize the online tools available to you. The primary of which would be your website and your social media profiles. It is now more important then ever to engage with your customers virtually.
The importance of your website
Your business website is your virtual office building, your business card, your elevator pitch, and your first impression. It sets the stage for your communication with your customers. How does your website website make you look? If the answer isn't "good", it is time to improve it.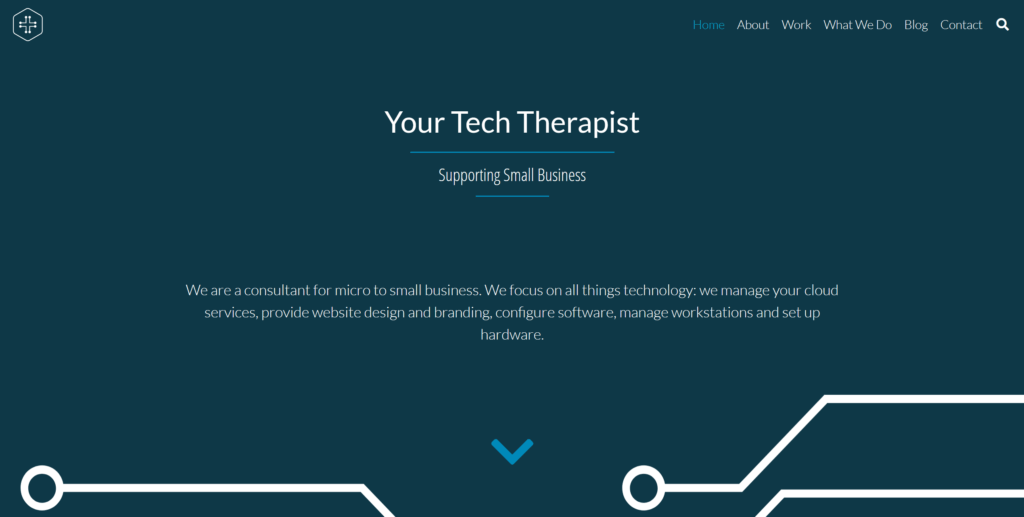 What does your website say about your business? Does it properly express your business's goals and how you bring value to your customers? Does it showcase your products and services? Does it elegantly display a portfolio of your work? Does it drive calls to action for purchases or contact methods? These are all very important things to consider, depending on what field you are in.
It is paramount to consider the content of your website and how it is displayed and how easy it is to read and understand, but it is also of the utmost importance to consider the design of your website. Does the design match your brand, and appeal to your target audience? Is it updated and keeping with current design trends?
The basic foundation of a business website is…
Home page with eye catching imagery or design elements with an introduction to your business, a brief display of what you offer to your customers, and a way to get started.
About page that goes more in depth about your business, your philosophy, and why your customers may want to work with you.
Services/Products page showcasing the services or products that you offer in an elegant and easy to view manner.
Contact page with easy ways to get started or to contact your business to learn more.
You can then build upon that foundation by adding eCommerce, a portfolio, a news/blog section, an online portal, discussion and reviews, and so much more. But at the core, you need to tell your customers this is who we are, this is why you should work with us, and this is how to work with this.
Want to get started on a website redesign, or looking for a consultation to see what you can do to improve your website? Contact us, we'd love to talk to you.
The importance of your social media presence
A social media presence goes hand in hand with your website. Social media profiles are a great way to quickly engage with your audience and your customers on a continual basis, without needing to write lengthy blog posts (blogs have other benefits).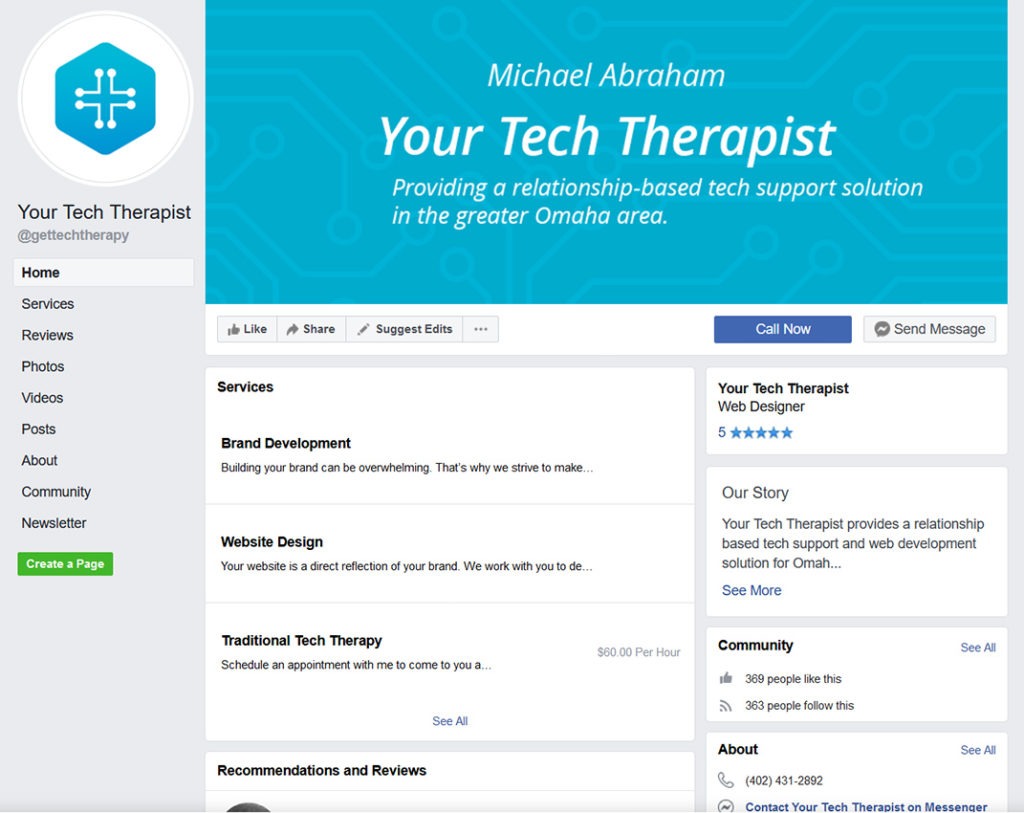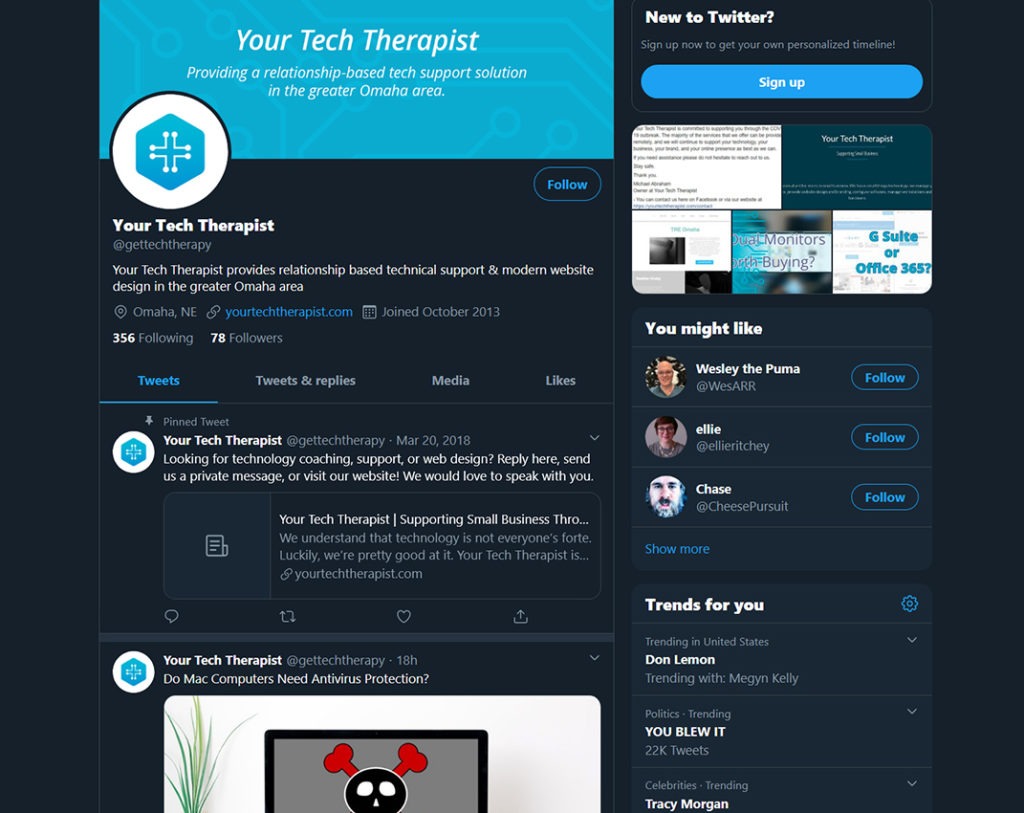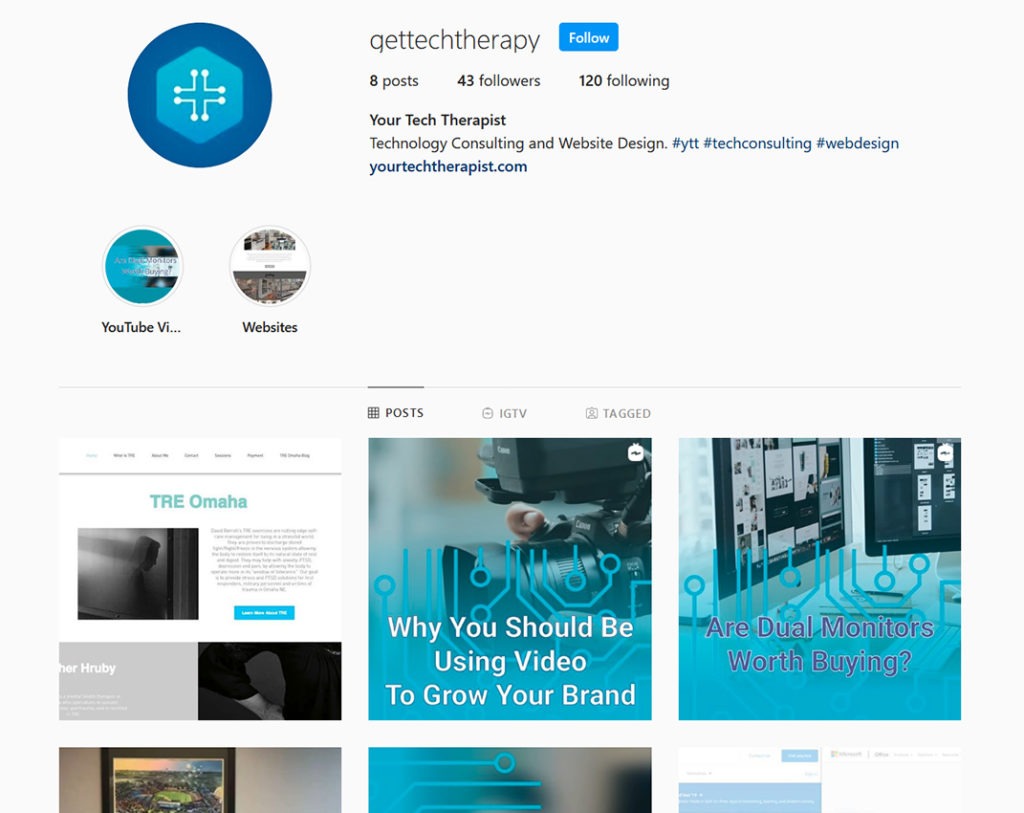 Designing your social media profiles and keeping the information up to date to match your brand and your website is critical. You want everyone who will, or may, view your social media profiles to find the same or similar information as your website, and you want your profiles to be easily recognizable to your customers. All of the social media platforms such as Facebook, Twitter, Linked In, and others have different ways to customize them to match your brand and design specifications. These different ways include profile avatars, banner images, color options, etc. Work with your designer to implement a brand strategy for your social profiles.
Need someone to design your social media and keep it on brand? Contact us.
Once you have your brand completed, it's time to look at how to grow your social profiles. There are many ways to improve your engagement and views on social media, such as…
Regularly scheduling or posting hand made content on all of your pages.
Posting links to your favorite articles and relevant industry information.
Replying, liking, or sharing other individuals or business's posts.
Asking your customers to leave reviews on Facebook, Google, Yelp, etc.
Purchasing social media ads.
Defining a content strategy and maintaining consistent engagement(interacting with others) is the best thing that you can do to grow.
Next step for your business
The next step for your business is to assess your current website and social profiles and see where improvements can be made.
Set up a free consultation with Your Tech Therapist to discuss making these improvements.
Have a thought about this topic? Leave a comment down below.