Google's Android mobile operating system has some distinct advantages over Apple's iPhone running iOS
Before we delve into the 5 things Android does better than iPhone, a little backstory: for many years I carried around an Apple iPhone as my primary device. I had tried using Android a couple of times, but always went back to an iPhone as it just felt like it worked better. At the time, I think that the iPhone did work better for me. I just needed my device to work, and I felt like I had to put a lot of effort into getting my Android devices to work the way I needed them to.
As of two year ago I have switched to using a Google Pixel running Android as my primary device of choice. Android no longer requires tinkering in order for it to work the way you want, it just works… Finally! In my mind, this puts it on par with the iPhone. Because of this, I was able to make a choice on which device had the features I wanted more. This led me to choose an Android device over an iPhone.
So, what are some of the things that Android does better? Let's discuss…
5 Things Android Does Better Than iPhone
Notification System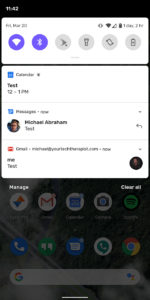 One of the main things Android does better than iPhone is notifications.
Android's notification system is vastly superior to iOS. Apple has made many improvements in this area of the last few years, but Google is still pulling ahead here. Android's notification system has better grouping, allows you to snooze notifications, which will dismiss them until a later time, sorting based on type of app sending the notification, and a lot more. This means that if you get a text message, it's going to appear in your list above your workout app because communication apps take higher priority. Because of this you can use your notifications as a to-do list, and the operating system is smart enough to know what is more important and needs a quicker response.
Home Screen and App Management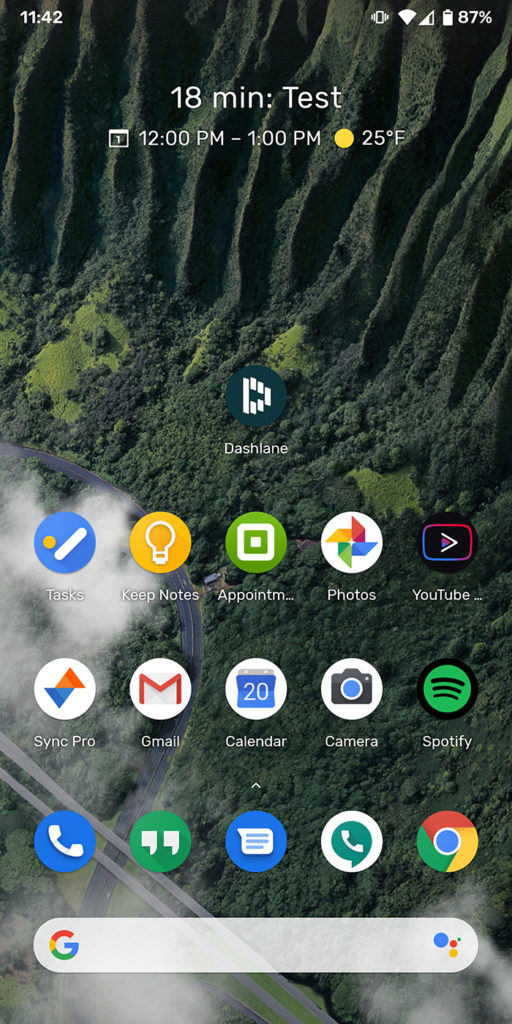 Android allows you to really dig into customizing the home screen on your phone.
You can choose which apps show on your home screens, and you can place them wherever you want. Android will also put all applications into a drawer that you can access by swiping up on the dock. Because of this you can have only the most important applications on your main screen(you can multiple home screens) and leave the rest of the apps in the app drawer so they are out of your way. The app drawer sorts your apps alphabetically, so you don't have to manage them at all.
You can also add widgets to your home screen, similar to iOS's widgets in the Today View(by swiping left on your home screen). However, you can put these widgets wherever you want on any home screen that you want, allowing you to customize this and put more relevant information in a more readily accessible place to you.
Default Applications
One of my personal favorite things Android does better than iPhone is the way it handles default applications.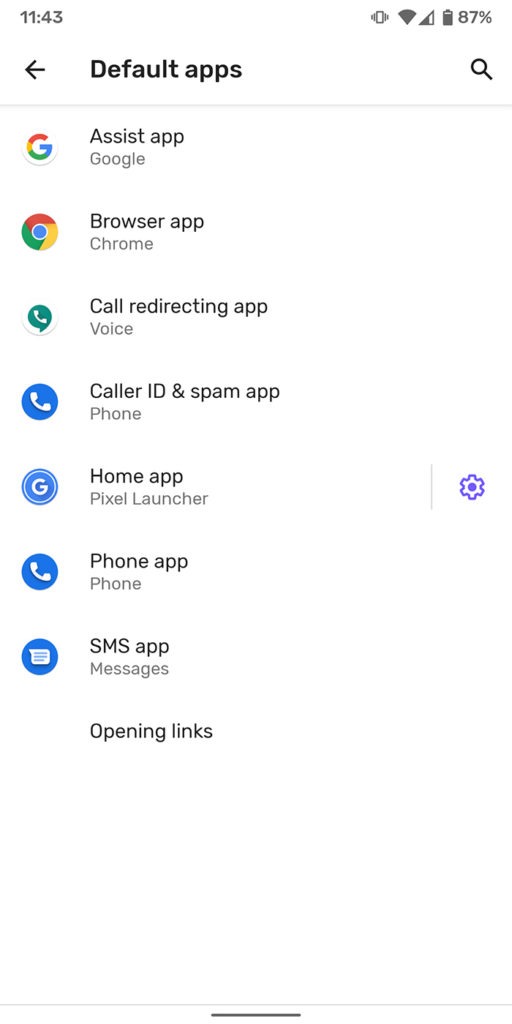 Android allow's the user to set default applications across the board on their devices. If you aren't sure why this would be beneficial, let me give you an example: on iOS if you prefer to use the Gmail app for email you can do so. However, if you click on an email link on a website it will still open the iOS Mail app to compose that new email. That means that you have to make sure that your account is signed in to the default Mail app, your signature is set properly, and any other settings are configured the way you want them. Essentially, you will always be using two apps.
Another good example of this is web browsers. You can download and run Google Chrome on your iOS device. However, Safari will always be the default web browser. Any link that you open will always open in Safari, and not Google Chrome. You would have to manually copy and paste that webpage into Google Chrome in order to view it in that app.
Android allow's you to set which app you want to be the default at the system level, so if you want to use Gmail you can. If you want to use Google Chrome, go for it. Maybe you want to use FireFox instead? No problem!
File System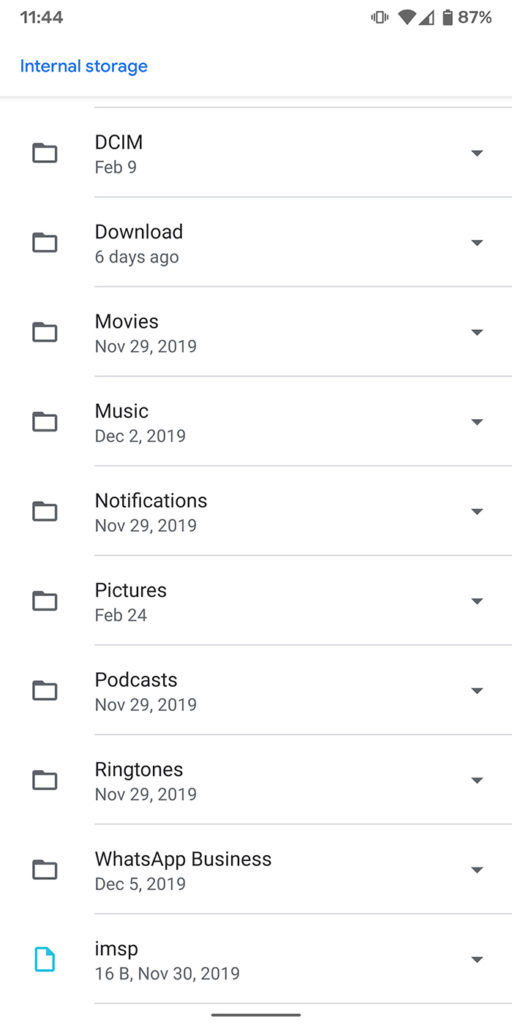 Android has a file system that is user accessible, just like a desktop computer.
You can download files from websites, email, etc. and organize them into folders if you wish to. This is not useful for everyone, but for those of us who need to use our phones like our computers, this is amazing. There are many times when using an iPhone that I wished I could download a PDF, or program, or another file and upload it to my computer or send it to cloud storage.
Consumer Choice
This could be argued as both a good thing and a bad thing. However, I think it is a good thing. Because Android is so open users get an immense amount of choice in how their phone works and looks.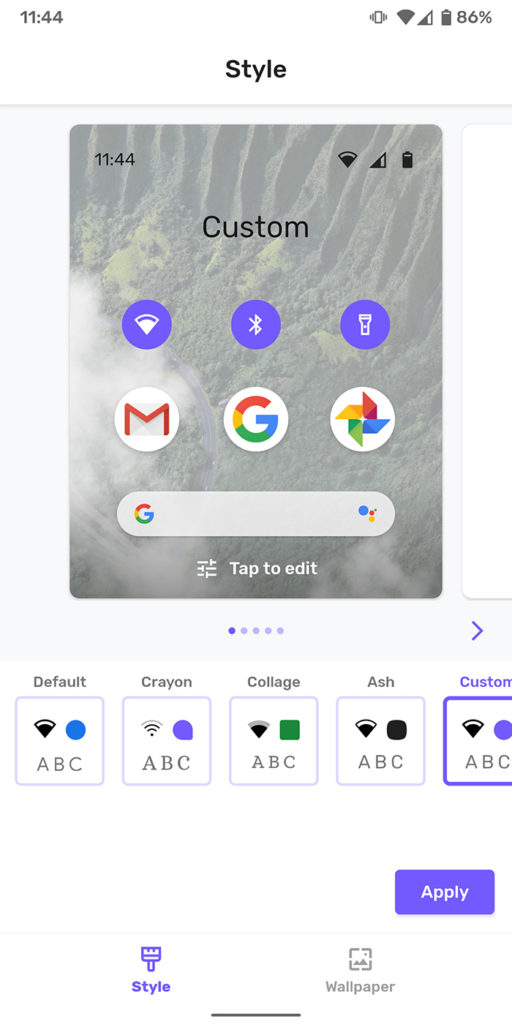 You can completely customize the look of your Android phone, add features through apps, set up automation processes, and much more.
Because Android is also an open source platform, it is not limited in what hardware it can run on. That is why you see phones from Samsung, LG, HTC, etc. running Android. It is because Android is built to be open. Again, this provides choice. If you want to get a phone that is less expensive, but still has some specific features you want, you can likely find one that will fit those needs.
Sometimes to much choice is a bad thing, but you can always ignore the customization options, and use your phone the way it comes out of the box. That is perfectly fine. You do not have to change the look of your phone, or add features, or set up automation processes. It's all up to you, and most Android phones work perfectly the way they are.
If you want to read more about Android visit android.com.
To learn more about open source software visit opensource.com.